Panoramic view of the city
Our Rooms
We offer a variety of rooms, the swimming pool, the green and rolling hills, the Umbria-Marche Apennines, as well as an apartment for up to 4 people. Among the facilities we would like to point out that a reading and breakfast room and much more are available.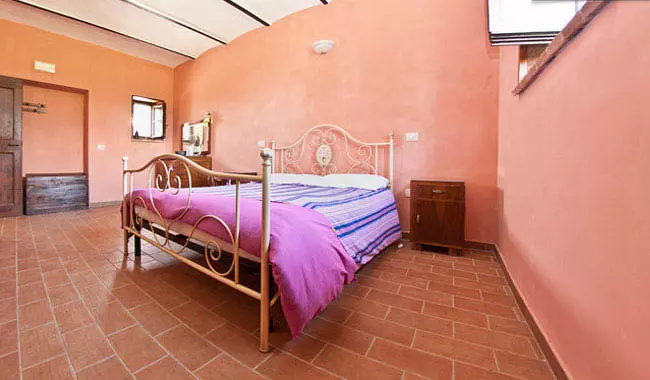 Double room
The room is furnished in a rustic and welcoming style: exposed or vaulted beams, stone walls (Lavender and Le api rooms) recall the simplicity of the past. This room also has Wi-Fi Internet connection and a flat-screen television.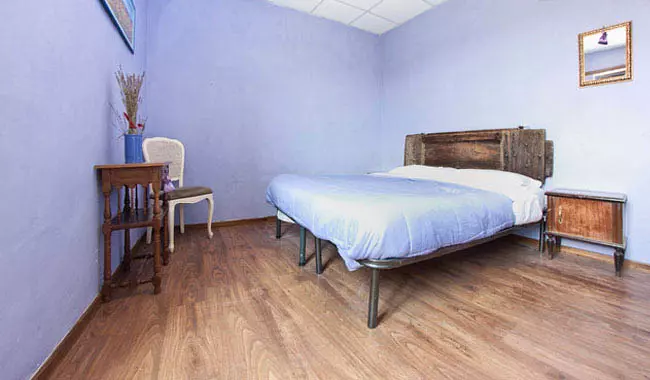 Double room with external bathroom
Simple and welcoming room, ideal for families, double bed with bunk bed. TV in the room.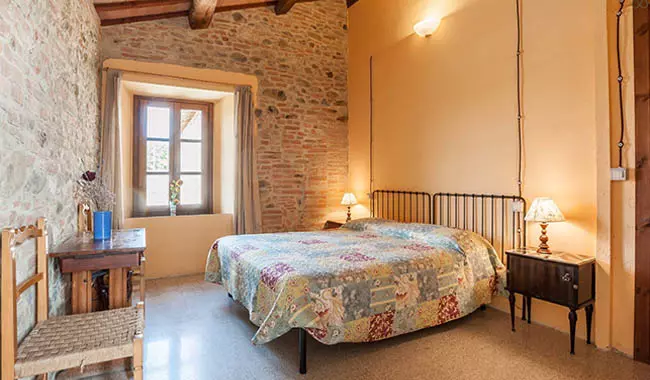 Apartment
Rustic and authentic style apartment with oak beams and restored stone walls, equipped with a large living area and comfortable raised bed for the sleeping area. Air conditioned and with TV, kitchenette and fridge, linen included, breakfast on request.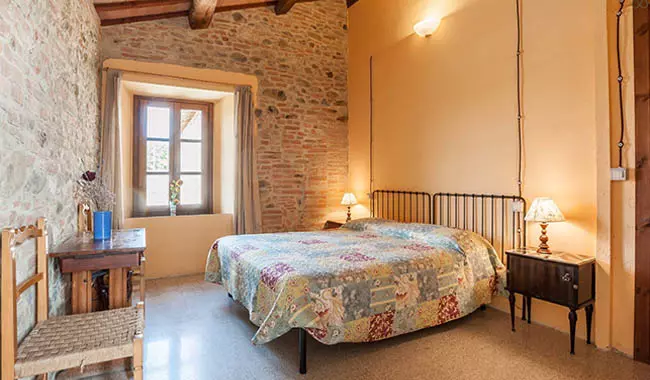 Room with external bathroom
Cheapest solution, when booking two rooms of this type the bathroom is for the exclusive use of the 2 units.




24h Check-in
(with notice)






Town Bus
(every 30/40 min. it depends on the season)

Breakfast (formula B&B)

Pool

Wifi

24h Check-in (with notice)

Bike rent (partner)
Travel Desk/info

Common Room

Free Car Park
Washing Machine

Town Bus (every 30/40 min. it depends on the season)
Among the activities offered, is also available at a nearby structure, horseback riding, wine tasting, Microbrewery and food farm visit, Chocolate factory etc, at affordable price.
What services you can find around the Farmhouse:
• Pizza to delivery (free service!!) "pizzificio, pizza km 0"
• 2 Supermarkets at a few minutes walk "Emi spesa, Conad city"
• Restaurant and pizzeria 15 min. walk "La Luna nel Pozzo"
• Pub or disco 15 and 20 min. walk "Non C'era" "Urban Music Club"
a twin/double king size room with private interior bathroom facilities
min 75,00 € max 85,00 €
a twin/double room with shared bathroom facilities
min 65,00 € max 75,00 €
a single room with interior bathroom (or with shared bathroom)
min 55,00 € (50) max 70,00 € (65)
just a bed
min 25,00 € max 30,00 €
Apartment (up to 4 places)
on request
Prices vary depending on the time of the year, you can check our booking engine or email us. For conditions of bookings and stay see this page